February 28th, 2020
Comments Off

on Local Cleaning Services for Attorney's Office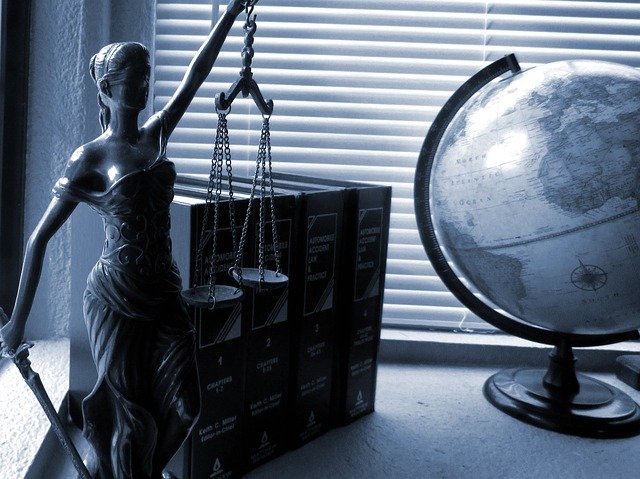 Few occupations are filled with as much hustle and bustle as an attorney. In any given firm, caseloads can feel overwhelming. And keeping files and relevant legal data straight is no small task. Of course attorneys have no time to worry about the conditions of their office, but neither do the staff who work under them! It takes a team to handle each case. Who can spare even just a few minutes each day to make things tidy? Thankfully, that's where Spotless Commercial Cleaning Services comes in. Please allow us to tell you why we're your best choice for cleaning services for an attorney's office.
Thorough Work
First, when looking for a cleaning service, everyone wants a company known for thorough work. You don't just want someone who takes out the trash and cleans the windows. No, a professional company cares about the sanitation and health of an office space, and not just how it looks. With that in mind, here's all the services we provide…
Empty trash and recycling
Wipe baseboards
Damp wipe trim and windowsills
Vacuum carpeting and furniture
Sanitize all bathrooms
Wash and mop floors
Clean mini blinds, vacuum draperies
Dust all desks and file cabinets
Dust lamps and light fixtures
Dust picture frames
Clean kitchen sinks, counters, and appliances
As you can see, Spotless Cleaning provides the most thorough cleaning services for an attorney's office available.
Flexible Schedule
Second, some cases may require you to put in some pretty late hours. You don't want a cleaning crew coming in and disturbing you while you're working. The best cleaning services for an attorney's office can work around your schedule. So, at Spotless, we offer weekly, bi-weekly, or daily service. We guarantee our work regardless of size of office or frequency of cleans!
The Best Staff
Third, the best cleaning services for an attorney's office hire the best staff. Therefore, we at Spotless ensure all of the members of our staff have completed full background checks before getting hired. Furthermore, we hire veterans whenever possible. Since our inception, we've built a reputation of having the friendliest and most hard-working staff in the business!
Hire the Best Cleaning Services for an Attorney's Office
Finally, as you can see, you won't find a better company than Spotless Commercial Cleaning Services to clean your office! Contact us today!