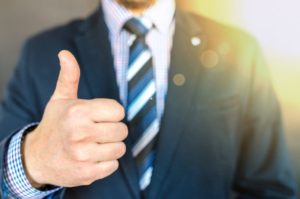 Downingtown Commercial Cleaning
Hey there! We're Spotless Commercial Cleaning, a Downingtown commercial cleaning company that is committed to the professional integrity of its work and employees. We service a multitude of office spaces and commercial buildings, including: attorney offices, CPA offices, tax offices, real estate offices, doctor offices, daycare centers and more. Our services include: emptying trash/recycling, sanitizing all bathrooms, washing and mopping floors, dusting desks, file cabinets, lamps and light fixtures, and cleaning kitchen areas. Our typical clients employ us for spaces from 500 sq ft to 10,000 sq ft. These cleanings can come at a range of frequencies, including daily, weekly and bi-weekly cleanings. Our experience, options and coverage are extensive, and for a more complete scope of this information, please visit our services page.
The Professional Touch
When it comes to janitorial services, there are usually a few to choose from. But if you're bringing a third party into your space, it's always good to know that they're familiar with the professional world. That's the biggest difference between Spotless and our competitors. All of our employees have experience working within the corporate world personally, and we have done extensive research in order to ensure that all of our standards and practices exceed corporate standards.
With other providers, office administrators and managers often express dissatisfaction with their cleaning services, from janitors who don't understand protocol around confidential files and organizational policy, to cleaners who don't wear badges or respect the security of the business park. We started Spotless Commercial Cleaning in order to solve these issues for anyone who has experienced these frustrations, and we hope to make offices all around Montgomery County cleaner and safer in the process.
Get a Quote
Are you dissatisfied with your corporate cleaning solution? Do you want janitors who understand the complexities of the corporate world? Get in touch with SCC for a free environmental cleaning quote. We'll take care of your space the way only professionals can. For a limited time, we are offering a free gift with your in-person quote, so act quickly and claim your reward!