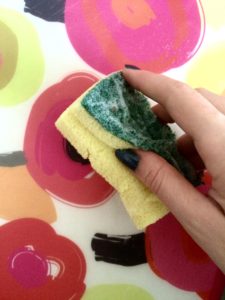 Your business has a lot of priorities. Perhaps at the top of the list is making sure your business offers the best quality services or that it makes enough revenue to beat your competitors. But there's probably one thing isn't at the top of your list, and that's cleaning. Who has time to dust the windowsill when you've got work to do? Unfortunately, a cluttered workspace equals a cluttered brain. Don't think so? Spotless will tell you exactly why!
Spotless CC is a commercial cleaning company in Montgomery County but we are no ordinary cleaning company. Before we opened our doors, we spent 6 months doing market research to find out exactly what corporate businesses needed from their cleaning providers. We've addressed all the problem areas and that's why Montgomery County residents trust us to clean their office space.
As your most reliable commercial cleaning company in Montgomery County, Spotless has listed four reasons why a cleaner office can lead to better business:
Less absent days Working Americans take an average of 5 sick days per year, according to this study in Forbes, sick employees cost the US economy about $227 billion dollars in lost productivity. However, if your office is kept clean throughout the year, you'll have less flu-ridden employees choosing their bed over their desk.
More motivation It's hard to concentrate amongst a pile of papers, pens and outdated sticky notes. Clearing the mess can help lift office morale and keep your employees focused on the task at hand.
Reduce stress Your employees probably encounter enough stressors throughout the day, so why make matters worse with a dirty, dusty office space? Clear the clutter and give your employees one less thing to worry about.
It leaves a good impression When an important client walks into the office for a meeting, don't let her be misguided by the lack of cleanliness. Show her you mean business by making the first impression a spotless impression!
Contact The Montgomery County Commercial Cleaning Experts Today!
Spotless Commercial Cleaning provides a variety of cost-effective services to fit your office needs including window cleaning, floor stripping and more. Plus, when you choose this Montgomery County commercial cleaning company you'll receive customer service unlike any other cleaning provider in our area. We'll sit down with you to discuss exactly what your office needs and schedule our services weekly, bi-weekly or even daily – your choice. So call us today at 267-217-2003 and find out how these expert Montgomery County commercial cleaners can help boost your office productivity!