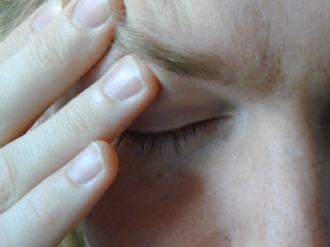 Coughing, sneezing and sniffling are not the kinds of sounds you want to hear from your employees. We're not talking about colds here… We're talking allergies.
Experts say nasal allergies affect nearly thirty percent of adults. That's almost a third of your workers. So, how can you keep allergies at bay so that your employees can work under the best conditions possible?
Spotless CC is the Montgomery County commercial cleaning company that knows just how crucial a clean workspace can be for office-wide productivity. That's why we've been the #1 cleaning providers serving the Delaware Valley for years.
Here are a few suggestions from your most trusted Montgomery County commercial cleaners to avoid allergy attacks in your building:
De-Clutter – Stacks of paper and piles of office supplies are great places for dust to hide. Keep the clutter away and avoid dusty disasters.
Wash dishes – Even a cup of coffee left on your desk can become a breeding ground for mold and other allergens. Clean out and put away your dishes from lunch to clear the air.
Turn off copiers – Copy machines are notorious for emitting ozone – a colorless gas that can be an issue for people with asthma and allergies. Reduce the amount of ozone in your office simply by shutting down the copy machines overnight.
Use air purifiers – Air purifiers can be a great way to reduce the amount of pollen, allergens and mold spores you may be breathing in throughout the day. You can buy air purifiers in all sorts of sizes and capacities to fit the needs of your workspace.
Smoke in designated areas – Cigarette smoke is no good for those suffering from allergies and asthma. If your building isn't entirely smoke free, make sure smoking only occurs in specific areas and that those areas are used properly.
Contact Montgomery Resident's Favorite Commercial Cleaning Crew Today!
If you are ready to make your office allergy-free, call Spotless CC. We are the Montgomery County commercial cleaning company with a variety of comprehensive cleaning services including carpet cleaning, floor stripping, window cleaning and more! With our environmentally friendly cleaning products, your office will always be a safe and comfortable place for your employees to work. So contact us today at 267-217-2003 and make Spotless your go-to cleaning provider!