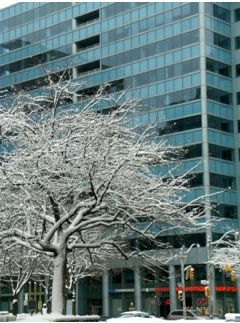 There's a reason the term "spring cleaning" is so familiar to all of us. Staying huddled indoors all winter with no fresh air brings about dust, clutter and sometimes lots of sniffling! That's why as soon as the warm season returns, we're all eager to give our indoor spaces a good scrubbing.
Nevertheless, there's no reason you can't take steps to freshen up your indoor spaces when the cold is still around. In fact, everyone inside your office will likely appreciate a good clean all the more in winter! In this blog, our Jenkintown janitorial cleaning company will offer a few tips for freshening up the office in wintertime:
Windows, Windows, Windows! – Though you may not be able to give the outside of your windows a good cleaning, doing so for the indoor surfaces can really brighten the place up. You'd be surprised by how much sunlight can be blocked by a layer of dust! Use an environmentally friendly window cleaner to remove grime from your windows at least weekly.
Air Quality – Feel like your indoor air is stale and unpleasant? Research has shown that adding a few houseplants reduces toxins in the air, so placing a few around the office could make some difference. Plus, a bit of green may improve your employees' morale, reminding them that someday soon spring will return (far away as it may seem mid-February)!
Floors – You may have prepared your floors for dripping snow boots by putting down mats, but have you taken care of them since? With all the mud, dirt and salt being tracked by employees and clients, your carpets should really be vacuumed regularly: weekly if not daily. Also, be sure to keep your floors mopped and dried so puddles don't cause anyone to slip.
Contact The Most Reliable Janitorial Cleaners in Jenkintown
When the going gets tough and the workload is high, don't bother trying to vacuum, dust, window wash and all the rest by yourself. Call Spotless CC, the janitorial cleaners in Jenkintown who do it best. Call us today at 267-217-2003 or fill out our contact form to schedule a time for your free consultation.