June 24th, 2016
Comments Off

on How to Keep the Dust Away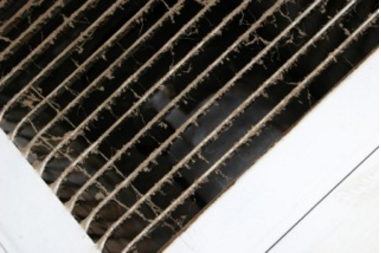 If you've spent any amount of time trying to clear your office of dust, then you know just how aggravating dust can be! It seems like as soon as you clear it away, more dust forms. With an average of 40 pounds of dust forming annually in every home, dust seems like an impossible opponent to fight. But Spotless has a few tricks of the trade to help you win this battle.
Spotless CC is Montgomery County's premier commercial cleaning company. We are no ordinary cleaning company – we work with an array of corporate offices to make sure we are experts in every office environment. At Spotless, we're always keeping the professional in mind – and that's you!
As your top-rated Montgomery County commercial cleaners, Spotless is going to share a few helpful tips on how to win the battle with dust once and for all.
Use a microfiber cloth – A microfiber or electrostatic cloth is the perfect tool for dust removal. A duster or any other random article you may have been using will just move the dust around, not capture it! Try dampening the cloth for extra dust-fighting power.
Use a wet mop – To tackle the dust collecting on the floor, a wet microfiber mop should do the trick. Mopping every day with a wet mop can almost eliminate floor-dust completely!
Don't forget to vacuum – Make sure your vacuum has a HEPA (high-efficiency particulate air) filter, to really trap the dust and dander. Vacuuming at least once a week (and cleaning your vacuum regularly) will also help the cause!
Check Air Filters – You may be vigilant about cleaning the air filters for the HVAC system in your house, but have you forgotten about the ones at the office? Change the air filters once a month or more to really prevent dust from collecting and blowing through your work space.
Minimize Textiles – Textiles not only trap dust; they create it as they age and disintegrate. In your office, opt for more leather, wood, plastic and acrylic. These kinds of materials don't trap dust, which makes it easier to clean.
Spotless CC is the commercial cleaning company in Montgomery County that has all the right tools to tackle every dusty crevice of your office space.
Call These Expert Montgomery County Commercial Cleaners Today!
If you are tired of dusting, vacuuming, sweeping and the like, call Spotless for a break. We're the commercial cleaning company in Montgomery County that is fully licensed, bonded and insured. Plus, our services are unbeatable; just read a few of these testimonials to see how satisfied our clients are with Spotless! Call Spotless today to keep the dust at bay at 267-217-2003.