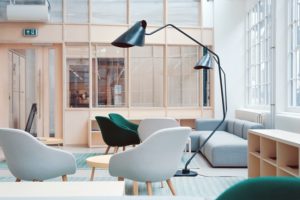 Most Americans spend the majority of their lives indoors, either at home, in the car or in workspaces. Indoor air quality can have a profound effect on our health and productivity, yet this topic is frequently overlooked. In today's post, we'll discuss ways to improve air quality in office spaces and how hiring a Conshohocken professional cleaning service can help.
The Effects of Indoor Air Quality
While some individuals are more susceptible to the effects of poor indoor air quality than others, long-term exposure can result in severe health concerns and diseases. Let's look at a few of the ways bad indoor air quality affects those in the building:
Air pollutants like dust and pollen tend to concentrate indoors, where the amount can be up to five times higher than outside.
Children and the elderly are especially susceptible to the effects of poor air quality, as well as those with compromised immune systems, allergies and respiratory challenges like asthma. It's important to protect these individuals.
Poor air quality can cause headaches, dizziness, fatigue and an irritation of the eyes, nose and throat. In extreme cases it can lead to respiratory diseases, cancer and heart disease.
How to Improve Indoor Air Quality in the Office
The following tips will help you, your employees and your customers breathe easier:
Change HVAC filters frequently.
Allow fresh air in by opening windows/doors.
Exhibit source control. This refers to identifying problems areas, such as musty air vents and taking care of the issue at the source.
Keep your facility spotless.
Spotless Commercial Cleaning Can Help
Spotless CC specializes in office cleaning in the Plymouth Meeting, Glenside and Blue Bell areas in PA. Our office cleaning services include dusting, emptying trash and recycling, sanitizing all frequently touched areas, vacuuming, washing and mopping floors, cleaning kitchen sinks, appliances and countertops and more. Routinely performing these tasks keeps odors and indoor air pollutants at bay. A clean facility is a safer environment for all, both in the short- and long-term.
Spotless CC provides comprehensive office cleaning, floor stripping and post-construction cleaning services. Give us a call at 267-217-2003 or contact us here today for your free environmental cleaning quote!