October 4th, 2021
Comments Off

on Local Chiropractor Office Cleaning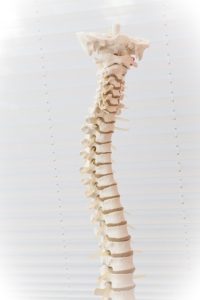 The recent COVID-19 pandemic has revolutionized office work for most employers and employees. The typical 9-5 at an office may be all but dead. But that's not the case for chiropractic work. You can't serve clients over Zoom! Your work is uniquely hands-on. Thankfully, when it comes to a spotless office space, Spotless Commercial Cleaning has your back. If you want the best local chiropractor office cleaning, consider the following.
Experienced Local Chiropractor Office Cleaning
First, we have the experience needed to do the job right. We understand that a chiropractor's office isn't like any other office. In addition to the usual desks, chairs, and cabinets one would find in an office, you also have unique equipment. Especially your medical treatment table! That's your bread and butter. Without a clean environment (and especially clean table), patients might want to keep coming back. They might not give you the trust needed to do effective work.
But with Spotless Commercial Cleaning, you get peace of mind. We're attentive to the unique circumstances and surroundings of your office. We can ensure your office will always leave the best impression with your patients.
Comprehensive Local Chiropractor Office Cleaning
Second, we offer comprehensive services. With the experience mentioned above, we bring a reputation for detailed and meticulous work. Our services include…
Empty trash and recycling
Wipe baseboards
Damp wipe trim and windowsills
Vacuum carpeting and furniture
Sanitize all bathrooms
Wash and mop floors
Clean mini blinds, vacuum draperies
Dust all desks and file cabinets
Dust lamps, light fixtures, and picture frames
Clean kitchen sinks, counters, and appliances
If you have any particular needs beyond these, we can accommodate. Either way, you're covered.
Hire Spotless Commercial Cleaning Today!
Finally, if you're still not sure if Spotless Commercial Cleaning brings you the best local chiropractor office cleaning services, consider these words from a satisfied customer!
"I am very pleased with the services we receive from Spotless Cleaning. The owner is very interested knowing that the customer is completely satisfied. He personally stops by to see how things are going and is more that happy to fulfill any added on request when needed."
Renee – Office Manager
So don't delay. Reach out to us today!