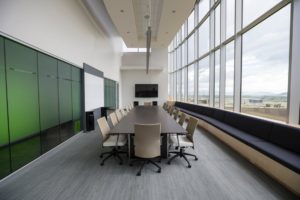 Summer is here! And with it comes the beach, the barbecues, the sun and the fun! But back at the office, with the spring cleaning season just behind us, the dust starts piling up again. Don't fear, because Spotless Commercial Cleaning, trusted provider of office cleaning in Malvern PA, has your back! For the past few years, we have been the premium provider of commercial cleaning services to the area, and there is good reason for our success.
Malvern Office Cleaning with Professional Expertise 
Here at Spotless Commercial Cleaners, we aren't just cleaners. While we consider that our chief task and specialty, we are also corporate professionals with our own career backgrounds and knowledge of the office ecosystem. We provide our cleaning services solely to professional workspaces because we take this specialized role very seriously. Our professional expertise ensures that our customers receive the highest standard of cleanliness for their particular environment, a job done BY corporate professionals FOR corporate professionals!
This includes…
Dusting desks
Washing, mopping floors
Vacuuming carpets
Full bathroom sanitization
Complete kitchen cleaning
…and much more!
Around our website, you can find a lot more information, including a full list of the cleaning services we offer.
Don't settle for cleaners who don't understand your needs or properly respect the office space. Trust Spotless Commercial Cleaners, the proven and specialized brand that prides itself on corporate industry experience.
Contact Us Today
If your office is in need of cleaning this week, month or season – if you care about having a team of experienced professionals who understand your corporate needs – do not hesitate to get in touch with us today. For a limited time, we are offering a free environmental cleaning quote as well as a free gift, from us to you, with an in-person quote.
Don't let dust, dirt and clutter ruin your summer. Keep that spring cleaning high year-round when you partner with Spotless Corporate Cleaning, the effective office cleaners in Malvern PA, to keep your workplace operating at its highest level of productivity.