May 27th, 2016
Comments Off

on Office Cleaning Myths Debunked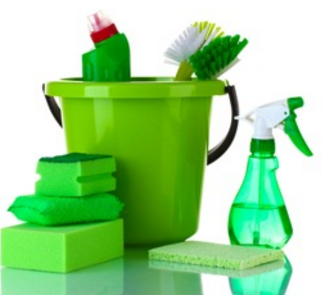 Is keeping your office space tidy really worth it? Or is it better to leave the mess so you can focus on your work?
These are some of the questions employers and their staff may face when trying to make the most out of their work space, so what's the best method of practice?
It's time you know the truth about having a clean office.
Spotless CC is a Montgomery County commercial cleaning company that has been proudly serving businesses in the Delaware Valley for years. In this blog, we'll debunk a few of the most common myths about office cleanliness to help you and your coworkers get the most out of your workday.
Here are a few common myths about cleaning the office from the top-rated commercial cleaners in Montgomery County:
Cleaning is a waste of time – This is one of the biggest cleaning myths! Studies have shown that a clean office space actually boosts productivity and keeps employees healthier, which saves the company money in the long run!
It doesn't matter what products are used – Not true! Many cleaning products today contain harmful chemicals that negatively affect the quality of air you breath. Green cleaning products can be a better option because they are safer for both people and the environment.
Professional carpet cleaning will ruin the carpet – Some say that professional carpet cleaning will shrink your carpet or wear it out faster, but this is not the case. A good cleaning company will have done its research — the experienced professionals at Spotless use state-of-the-art equipment and products that will actually help your carpet last longer!
You don't need professional help – Fewer sick employees, a safe work environment and good office morale (because no one has to deal with taking out the trash or cleaning the office fridge) – these are just a few reasons why hiring a professional cleaning service can be a worthwhile investment.
Contact these Montgomery County Commercial Cleaners Today!
Now that you know just how beneficial a clean and uncluttered office can be, contact Spotless to schedule an appointment with Montgomery County resident's first choice for commercial cleaners.
We offer a variety of services including carpet cleaning, window cleaning, office cleaning and more! We also make sure to cater to your busy schedule by offering cleaning service daily, weekly or biweekly. So call the best-reviewed commercial cleaners in Montgomery County at 267-217-2003 and see what Spotless can do for your office!