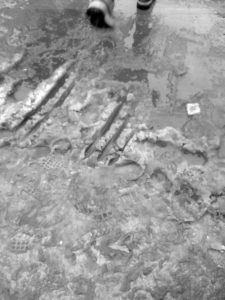 Here in the Northeast, winter means cold days, even colder nights and eventually a downpour of snow! Snowy days haven't hit the Montgomery County area hard just yet, but when they arrive, you can be sure that keeping your office space clean, dry and germ-free will seem nearly impossible! During winter office workdays, employees are bound to drag in slush, mud and salt. Not to mention that the cold tends to make everyone sluggish and unmotivated to keep things tidy. So how do you kick office messiness to the curb despite all the challenges winter presents? Spotless Commercial Cleaning has just the answer!
Spotless CC is a Montgomery County commercial cleaning company that excels in cleaning offices of all shapes and sizes. We customize each cleaning job to your specific space, that way no corner is left unnoticed and your employees can enjoy a mess-free space to work in.
Your #1 Montgomery County commercial cleaning company can provide the best advice on avoiding office mess and mayhem this winter season. Here are a few tips on keeping your office space clean until Spring:
Vacuum and mop daily – Since sidewalks and streets are not kept as clear during the winter because of the unpredictable weather, your employees are much more likely to track in dirt, slush and salt. That means it's important to vacuum as often as possible to suck up the dirt, and mop up water to keep floors from staying wet and encouraging mold growth.
Don't forget about windows – With temperatures in the twenties, teens and even single digits we tend to stay away from windows in the winter. But don't forget to keep windows clean so sunlight can get through. This helps keep things dryer inside and can boost office morale!
Disinfect, disinfect, disinfect! – Unless you want your whole office out with the flu, now more than ever is the time to keep up with disinfecting heavily touched surfaces. Keep disinfectant wipes on hand and have a professional wipe everything down on a regular basis.
Contact This Reliable Montgomery County Commercial Cleaning Company Today!
Don't risk making your office an easy spot for germs to spread by relying on your employees to clean this winter. Instead, let this Montgomery County commercial cleaning company take over so your employees can focus on what's important – their work (and staying healthy of course)! We can work around your schedule and come as often as you need. And if you need more tips about keeping the flu at bay at work, Spotless has got your back. Contact this Montgomery County commercial cleaning company today by calling 267-217-2003 and set up an appointment with us!