March 24th, 2016
Comments Off

on Spring Cleaning Tips For The Office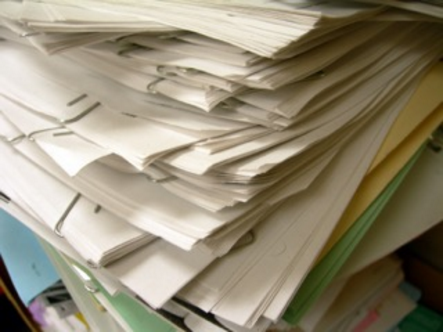 Some of us might say we function better amidst "organized chaos." Others, however, find a messy lifestyle to be distracting, uncomfortable, or just plain gross! In fact, 57% of workers admit to thinking negatively about a coworker if they have untidy tendencies. Whether or not a messy work space bothers you, it's important to keep the environment at your office happy and healthy. Now that winter has come to an end, start fresh with the help of Spotless Commercial Cleaning!
Spotless is a Montgomery County commercial cleaning company that has been serving businesses in the Delaware Valley for many years. Our experienced and professional workers use state-of-the-art equipment, and our company is licensed, bonded, and insured. In this blog we'll give you the lowdown on how to spring into action by de-cluttering and sanitizing your office.
Helpful Hints From A Montgomery County Commercial Cleaning Company
If you need some guidance on making your workspace spotless, just follow these tried-and-true tips from the most reliable commercial cleaners in Montgomery County.
Create Zones – Ask yourself what you want out of your workspace and then organize it accordingly. Maybe you need a space for your computer, a library for research, or a filing cabinet for documents. This helps to utilize your space in the most efficient way possible.
Follow the Arm's Length Rule – Only keep the absolute necessities within reach. Boxes of papers and extra pens can go. Two pens, a notebook, your computer, and a lamp are good basics to have at arms length.
Papers, Papers Everywhere! – If you're buried in paperwork that can't be transferred over to the digital world, you need a filing system. Get color-coded boxes and mark them with labels such as "To Do" – or "Invoices." Everything should have its place.
Disinfect – The dust and grime along your keyboard that you've gotten used to might be the first thing your boss notices when passing by. Take a few minutes each week to wipe down and dust your desk and keyboard. You'll feel refreshed!
Sort Your "Everything" Drawer – We all have at least one drawer that's filled with random items. Don't let it pile up! Buy dividers and organizers to sort these items and create orderly, compact drawers.
Team Up With These Montgomery County Commercial Cleaners Today!
If your office needs a professional cleaner's touch, look no further than Spotless. We have a wide range of services to meet all of your needs. Read our testimonials to see why businesses in Montgomery County are choosing Spotless. Call us today at 267-217-2003 and let the spring cleaning commence!