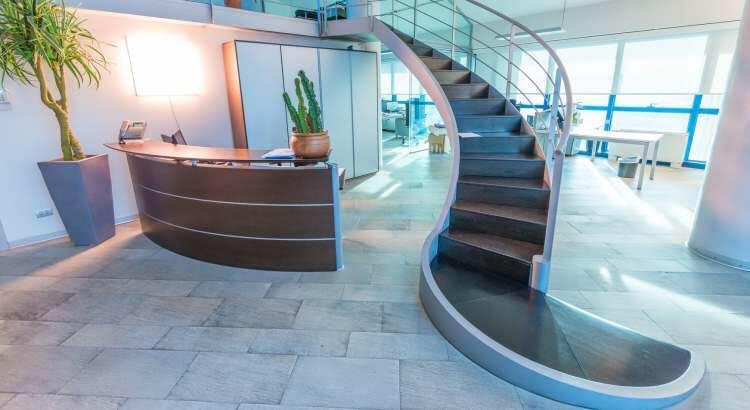 Spring is almost here—warmer weather, blooming flowers, and lush greenery will soon return to Montgomery County, and office cleaning should be at the top of your to do list. Everything moves a little slower in the winter, and those cold months often create clutter.
Spotless Commercial Cleaning specializes in Montgomery County office cleaning, and we want to give you a few tips to get you a head start this spring when it comes to an orderly office.
Make a checklist
Before you get started, you have to know what needs to be done! Assess your problem areas and write them down. Is your desk covered in papers? Has your email inbox become chaotic? Are your desk drawers so cluttered you can't find anything? Once you know what needs to improve, you can more efficiently address the problem.
Here are a few examples of checklist items:
Clean out and reorganize drawers

Back up computer

Delete unnecessary programs and files

Shred outdated paperwork

Unsubscribe from spammy email lists

Organize computer desktop

Clean keyboard with compressed air

Dust and wipe down desk and computer
Space it out
You're not going to spend two hours of your work day cleaning your office, so tackle the problem in chunks. Spend 15 minutes twice a day going through your checklist and marking things off. You don't have to go in order, just pick whatever you feel like doing at the time. In just a few days your space will be spotless.
Minimize desk clutter
Determine what you touch every day. Pens, your planner, post-it notes, and your stapler might be worthy of living on your desk, but items you only use a few times a week should be tucked away in drawers. If your desk drawers are a bit of a mess, consider buying some organizers to keep items separate and avoid junk drawer syndrome. Try to make it a habit at the end of the day to return all your "sometimes use" items back to their drawer to keep clutter from slowly sneaking up on you.
Montgomery County Office Cleaning by Spotless Commercial Cleaning
After you declutter and organize, let us come by and give your whole office a deep cleaning. We specialize in carpet cleaning, window cleaning, and other services to make your office sparkle. From Ambler to Wayne, we cover all of Montgomery County and are available for weekly, bi-weekly, daily services. Contact us now to set up an appointment and get your office ready for spring!