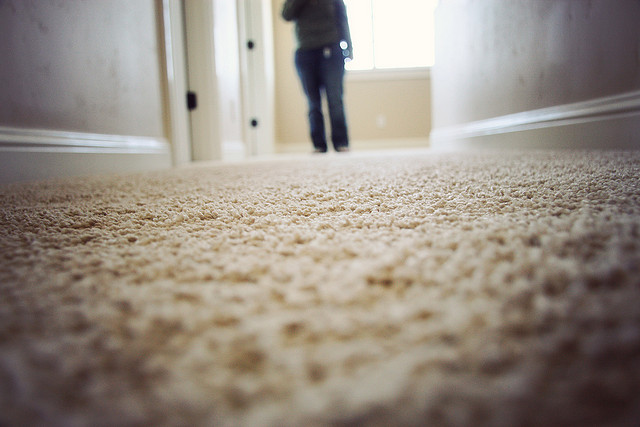 Photo Credit: A.K. Photography
How do your floors look after a harsh, messy winter? Probably not so good. Winter boots trek through muck and mire and salted sidewalks, and then get dragged inside, scuffing up floors and destroying carpets. For the benefit of your employees and future clients, consider cleaning and stripping your floors with the help of Spotless Commercial Cleaning. Think of it as just another check off of your spring cleaning list!
Floor stripping is the process in which old wax, debris, and soil are removed by scrubbing floors with a floor stripping solution. Floor stripping:
Removes factory coatings from new tile flooring.
Removes wax build-ups and heavy floor polish.
Repels dirt and stains.
Prolongs the life and look of the flooring material.
After floor stripping, you'll have a shiny, beautiful floor that looks as if it's brand new. Floor stripping will save you money by extending the life of the floor, and it will impress new clients and visitors.
Perhaps you only have carpets in your office — that's great! Carpets can enhance the overall appeal and comfort of your facility, and they provide a room with some extra insulation from noise. Despite these benefits, there are some disadvantages. Carpets stain and absorb moisture easily, and they get especially soiled and grimy during the winter. Carpets can also contain unwanted allergens and pollutants. It's time to give your carpet a deep clean! Cleaning your carpet will:
Clear out dust mite infestations. You might not know you have dust mites, given that they are microscopic. Dust mites leave behind body fragments and feces that are potential allergens, so steam cleaning your carpets could help reduce your allergies.
Get rid of trapped pollutants. Pet dander, particle pollution, lead, and general dirt and dust can contain toxic airborne gases, which can be released during vacuuming or even walking across the carpet, contaminating the air you breathe.
Prevent mold growth. Moisture is brought into your office or facility all the time, especially in the winter or on rainy days. The moisture can sink deep enough into carpet fibers and produce mold or mildew.
Carpets can get nasty. Regular deep cleaning is vital for aesthetic appeal and good health!
If you're despairing over the state of your floors, contact Spotless Commercial Cleaning! We can help. Our quality services include floor stripping and carpet cleaning, among many other essentials for your office.
Call us at (267) 217-2003, or email sales@spotlesscc.com!