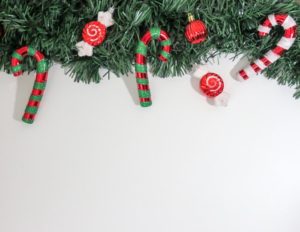 Plymouth Meeting Office Cleaning
It's no secret that outstanding office cleaning is hard to come by. In fact, most workplaces today are unsatisfied with their current janitors. Luckily for you, Spotless Commercial Cleaning is a Plymouth Meeting office cleaning company built upon the understanding of this problem. We researched this issue before founding SCC, and we are devoted to bringing quality service that exceeds your expectations. We provide cleaning tailored to the professional world, with a team of individuals who all have experience in the commercial workplace. Our research, experience and methods make us a cut above the rest.
We service attorney offices, doctor offices, real estate offices, daycare centers, tax offices, and more. If you're a business owner who needs cleaning for his or her space, chances are we have experience with that kind of work environment.
Cleaning Through the Holiday Season
The holiday season is a time of great joy, even in the workplace. Often, offices will see parties, decorations, snacks and more throughout the holiday season, and keeping everything clean is more difficult and more important than ever during this festive time.
Don't set up your decorations on a layer of dust. Hiding the grime in the hard-to-reach corners of your space with a Christmas trinket may seem like a good idea in the short-term, but it could make the job more difficult down the road. Parties and festive foods are a great way to keep morale high and boost team spirit, but they often mean extra crumbs, clutter, scuffs and stains around the office. Cleaning before and after office events and gatherings is a vital operation throughout the holiday season. Hiring a professional cleaning service is a great way to keep on top of regular office cleaning during this busy time.
For more info on keeping things tidy through the holiday season, please see our blog post on winter cleaning tips.
Contact Us
Do you need a new Plymouth Meeting office cleaning team this holiday season? Look no further! Contact Spotless Commercial Cleaning today. Don't sweep your problems under the rug. Schedule FREE a consultation with us, and for a limited time, receive a free gift as well.