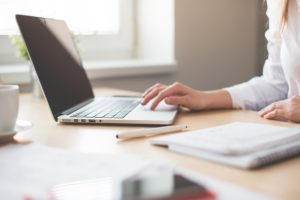 Wayne Janitorial Cleaning
Hi there! We're Spotless Commercial Cleaning, a Wayne janitorial cleaning company with a focus on business/corporate clients. Unlike most janitorial companies, we are very heavily specialized toward the business world. In order to best cater to workplaces, our cleaning teams are made up entirely of janitors who have experience working in the professional world. We understand your needs and preferences, and we are prepared to provide you with a stellar cleaning service that suits those needs.
As a new season begins and offices around the country dive into spring cleaning, we recommend hiring pros for the bigger, more involved chores. We here at Spotless would love to help you get your office in ship-shape. However, for all those little tasks that you want to do yourself, we have some tips that may help!
Spring Cleaning
Clutter comes first: Before you dust or wipe down an area, make sure that it's cleared off, at least of the items you don't want there permanently. Dust items separately as you reorganize them to keep everything fresh.
Compressed air cans: Use compressed air cans to clean out nooks, crannies, and the gaps in your keyboard. These will blow the dust out of those hard-to-reach places.
Disinfectant wipes: Wet wipes are a quick and easy way to sanitize an area and dress its scent. Disinfectant wipes will help you wipe down areas efficiently.
Check for trash: Go through your drawers and look for old, obsolete documents that can be trashed rather than organized.
Clean your screen: It's easy to forget about your monitor, even though you look at it for a good portion of the day. Use a wet wipe or sponge to clean the face of your screen, and dry it with a rag or paper towel.
For more spring cleaning tips, check out our past Spring Cleaning blog post!
Get in Touch with Us
We hope that you found some of these tips helpful. For any bigger tasks that aren't covered here, like floor stripping and carpet cleaning, contact Spotless Commercial Cleaning. Don't tackle spring cleaning alone. Get help from the office cleaning pros!